Do You Remember
Life Before...
...the Video Cassette Recorder
(not to mention TiVo)?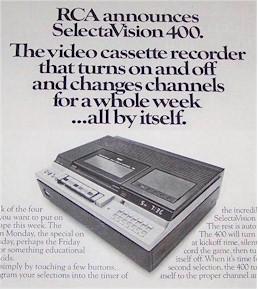 Prior to the home VCR, if you wanted to watch TV, you had to be content with what the broadcast or cable channels were showing, when they were showing it. You couldn't watch at a different time, or even speed through the commercials. Imagine that!