Transportation
On city buses and streetcars, you pulled a cord to request a stop.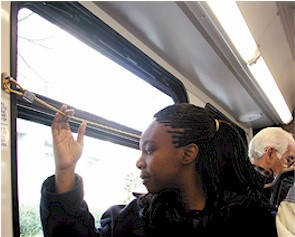 The cord caused a bell or buzzer to sound -- every time the cord was pulled.
Now we use "touch tape", which may ring a bell and light a "Stop requested" sign,
after which the bell won't sound anymore until after the doors are closed again.
Kinda takes away the opportunity for teenagers to be (as) obnoxious.